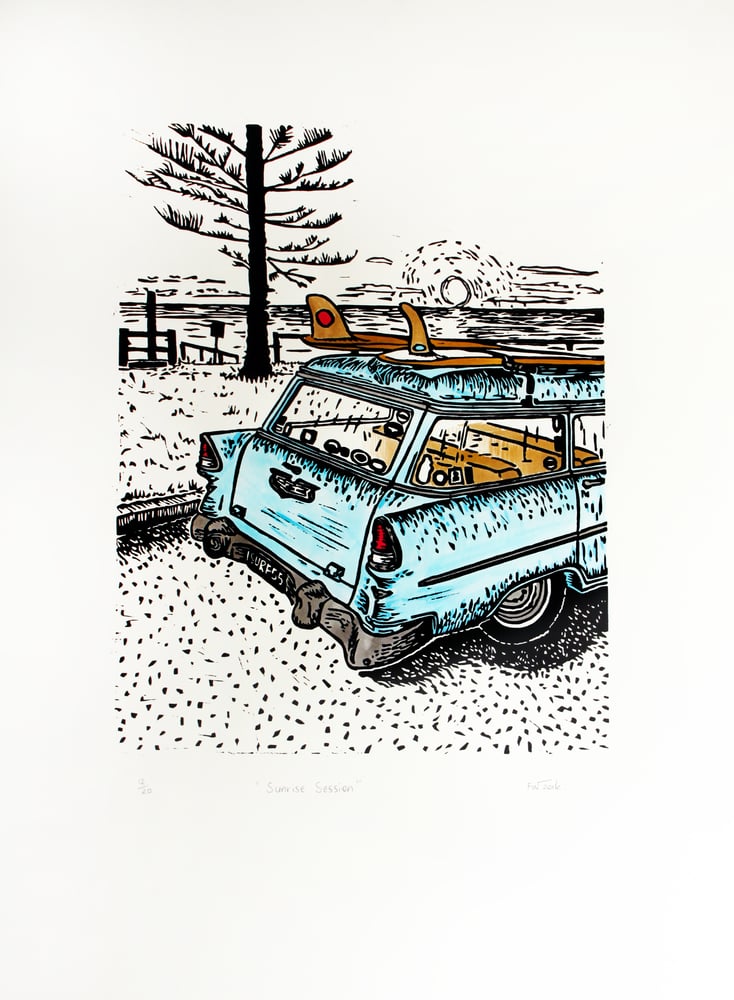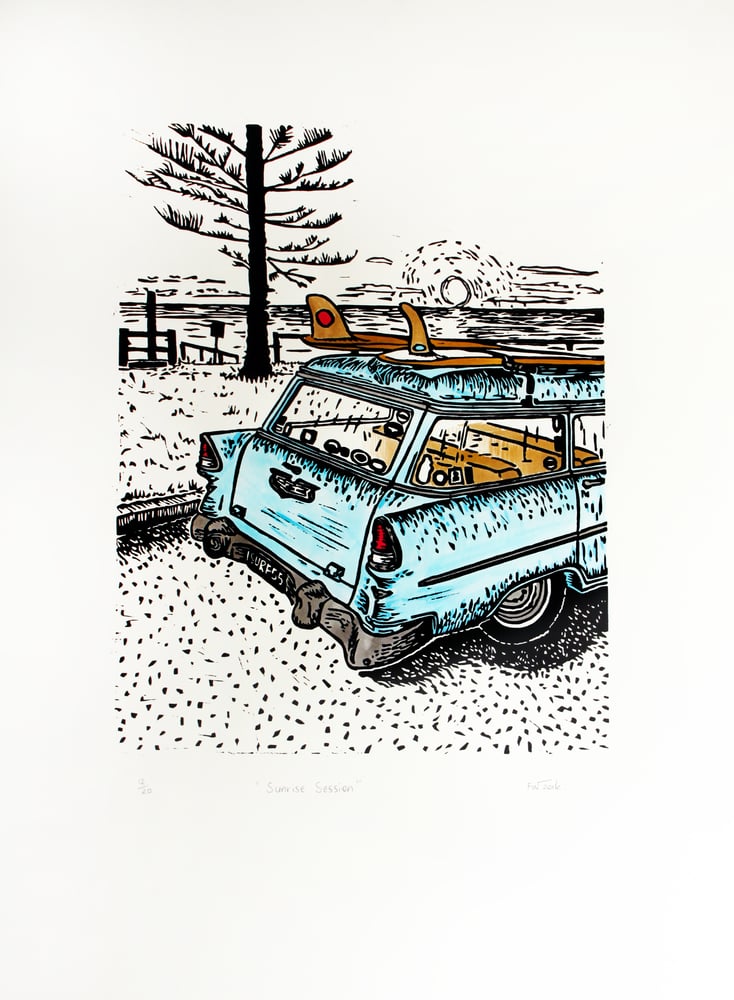 "Sunrise Session" 2016 - Handcoloured
$255.00
An original linocut artwork by Fiona Watson.
From a limited edition of 20 prints.
This classic surf wagon was first photographed by myself at our local annual retro rock and roll festival "Cooly Rocks On". I have in this composition combined it with another photograph I had taken a few years ago where I live at Tugun, on the Gold Coast, Australia. It was a stunning sunrise and caused me to turn back on my drive to work to enjoy it! This classic scene is reminiscent of many surf trips along any of our coastlines.
Blocks this size take approximately 20-30 hours to draw and carve, and then another 4 hours or so to print the edition by hand - no press involved! :)
Paper size - 55cm x 75cm
Image size - 35cm x 45cm
All of my work is hand cut and hand printed in my home using water based inks on Mi Tientes paper. Some artworks are then selectively hand coloured using quality artists inks. All prints this size are rolled carefully and shipped in a sturdy mailing tube, with insurances in Australia. Please message for shipping rates outside of Australia.