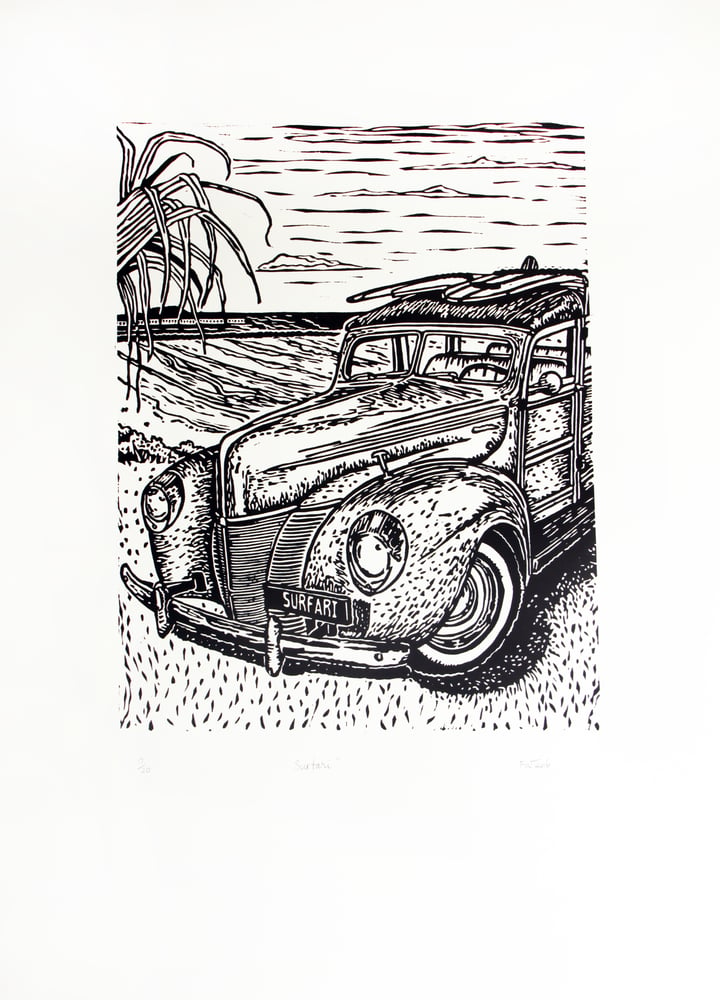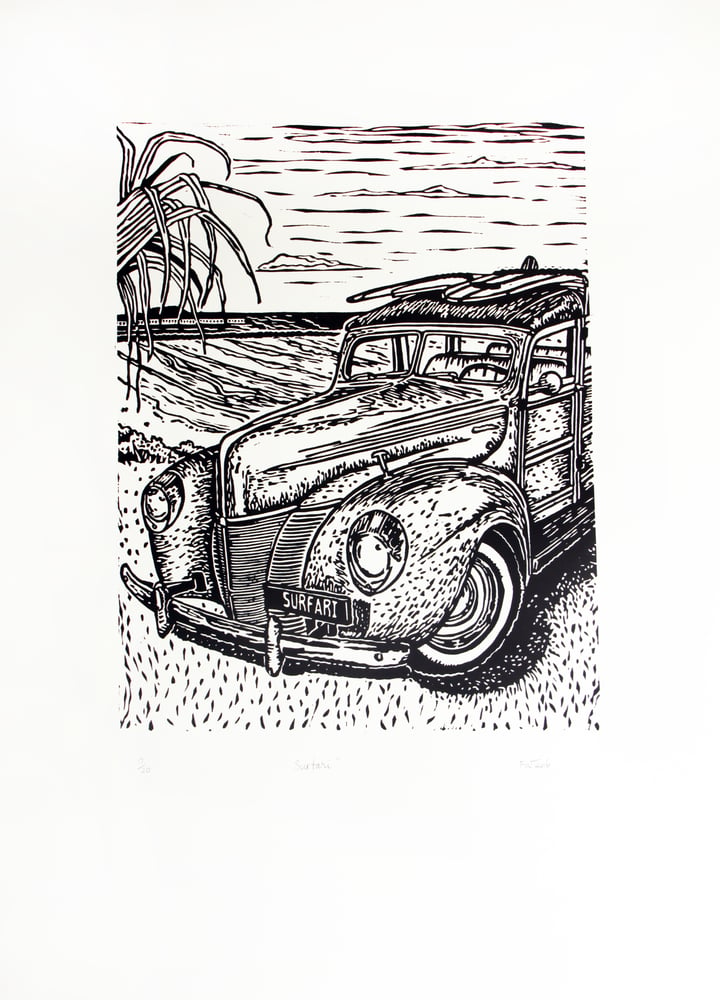 "Surfari" 2016
$240.00
An original linocut artwork by Fiona Watson.
From a limited edition of 20 prints.
My beloved 1940 Ford Woody Wagon, parked at a local headland.
I imported this vehicle from Oceanside California in 2011 and he continues to turn heads. It epitomises everything that is a "Surfari". I couldn't quite believe the number/licence plates in that combination were still available!
Blocks this size take approximately 20-30 hours to draw and carve, and then another 4 hours or so to print the edition by hand - no press involved! :)
Paper size - 55cm x 75cm
Image size - 35cm x 45cm
All of my work is hand cut and hand printed in my home using water based inks on Mi Tientes paper. All prints this size are rolled carefully and shipped in a sturdy mailing tube, with insurances in Australia. Please message for shipping rates outside of Australia.