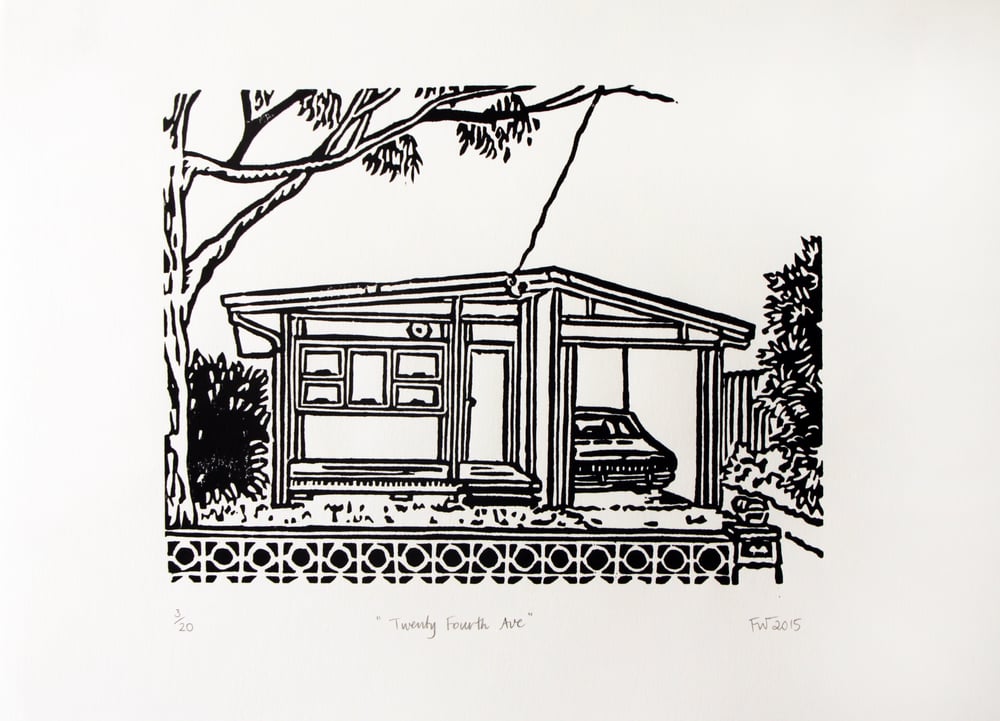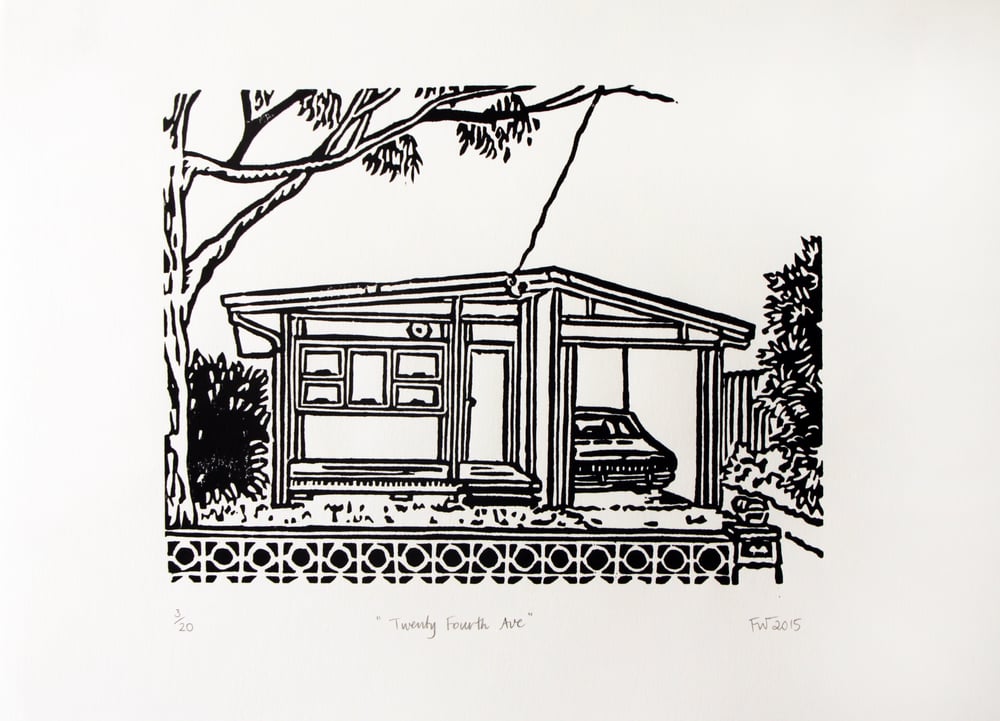 "Twenty Fourth Ave" 2015
$40.00
Original linocut artwork by Fiona Watson.
This artwork was created as a memento for the homeowners, who wanted an image of how their recently renovated beachside home would have originally looked.
Paper size - 37.5cm x 27.5cm
Image size - 24.5cm x 18.5cm
All of my work is hand cut and hand printed in my home using water based inks on Mi Tientes paper. All prints are backed with card in a protective cello bag.