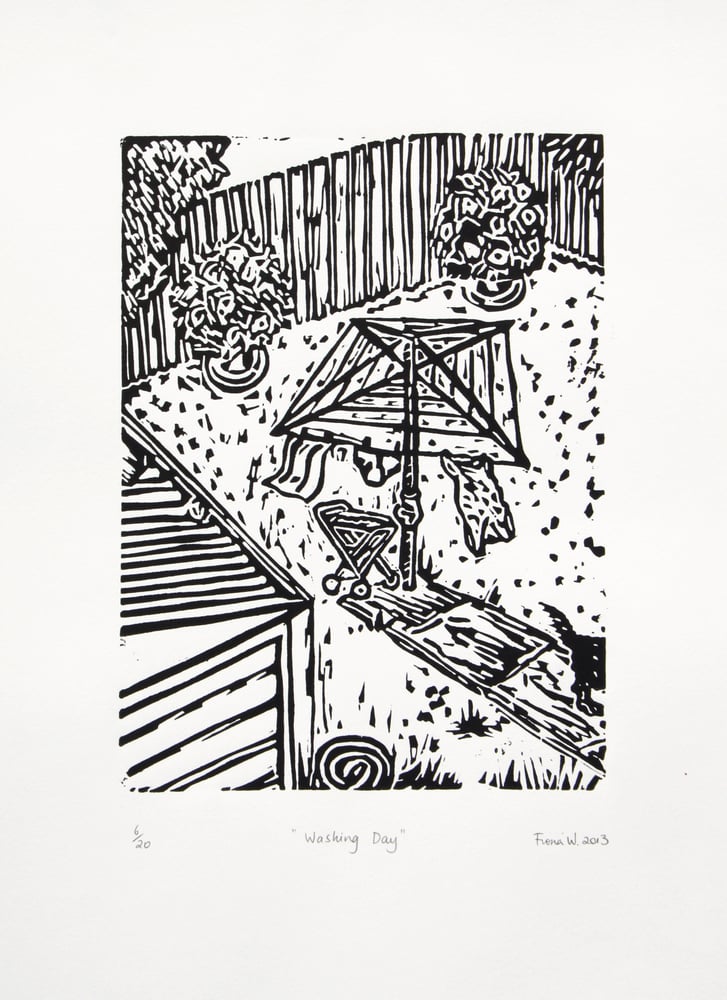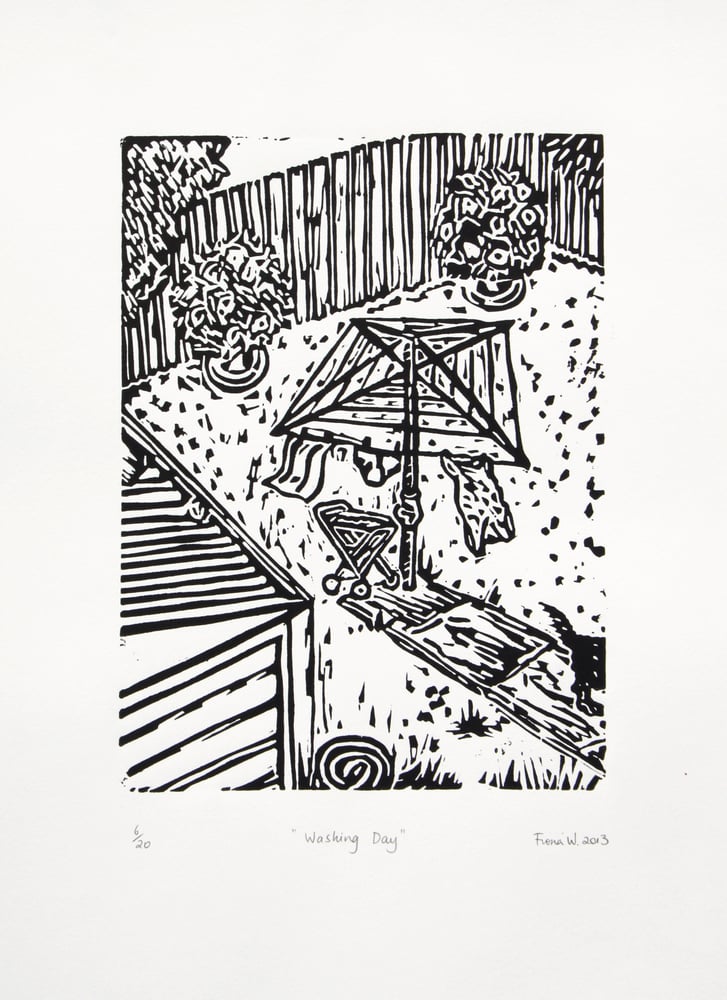 "Washing Day" 2013
$40.00
Washing day at Nan and Pop's.
A composition formed from many different places and memories. The classic Hills Hoist, Pop's undies on the line and a lost tennis ball on the roof of the shed.
Hand cut and printed lino print, from a limited edition of 20.
Paper size - 29.5cm x 39cm
Image size - 18.5cm x 25cm
Backed with card and protected in a cello bag.